Podcast: Into the Shad
Der aktuelle Podcast von Amiga Vibes beschäftigt sich mit einer wahrlich höllischen Demo-Reihe, nämlich der Shad-Trilogie von Cocoon. Seit 1998 haben uns die Franzosen mit ihren dämonischen 3D-Demos das Fürchten gelehrt. Nun wurden alle Musikstücke aus den brachialen Werken zu einem Podcast zusammengemischt. Die harten Gitarrenriffs und Industrialklänge hauen mächtig rein und haben auch ohne die Bombast-Visuals nichts von ihrer Faszination verloren. Freilich entfalten die Sounds erst mit der dazugehörigen Horror-Optik ihre volle Atmosphäre, für einen kleinen Lauschangriff zwischendurch passt die "Into the Shad" getaufte Podcast-Episode aber allemal. Zumal sie mit einer Gesamtspielzeit von nur 20 Minuten die Fahrt zum Arbeitsplatz wie im Flug vergehen lässt.
Links:
-
Amiga Vibes Podcast #6: Into the Shad
(MP3-Download)
-
Shad
/ Cocoon & Syndrome (1998, Video-Download)
-
Shad 2
/ Cocoon & Syndrome (1999, Demo-Download)
-
Shad 3
/ Cocoon (2008, Demo-Download)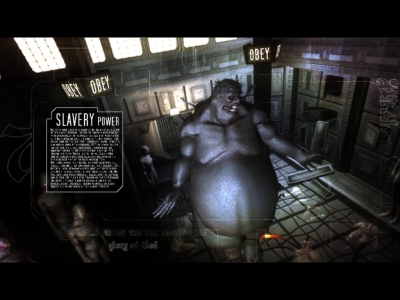 Der aktuelle Amiga Vibes Podcast rückt die höllisch gute Musik aus
den Shad-Demos in den Mittelpunkt. Hier eine Szene aus Teil 3.