Video von Fatboy Slim
Auf dem Sektor der elektronischen Musik ist Fatboy Slim in etwa so bekannt wie neuerdings Thomas Müller seit seinem kometenhaften Aufstieg bei der Fußball-WM in Südafrika. Bei seinem Song "
Machines can do the work
" schlagen nicht nur die Beats häftig auf die Tanzsohle, vor allem die Visuals schicken im dazugehörigen Video die Sehnerven auf eine durchgestylte, an den Film Tron sowie zahlreiche Szenedemos erinnernde Reise. Würfel und Wireballs werden per Laserlicht dargestellt, rasante Tunnelfahrten sind genauso mit von der Partie wie Rasterzooms. Dass die Effekte in perfektem Einklang mit der Musik gezeigt werden, versteht sich von selbst. Wer im Neonlicht der Laserstrahlen ein visuell erquickendes Bad nehmen möchte, sollte als schleunigst im
Video
auf YouTube vorbeischauen.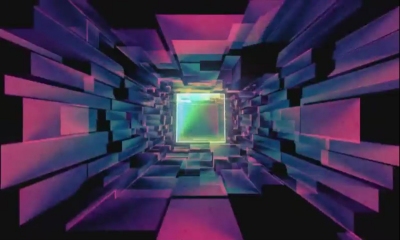 Der Demostyle im Musikvideo: Fatboy Slims
Machines can do the work.