Making of: Numb Res
Eine der bislang herausragendsten Demos des Jahres 2011 ist
Numb Res
. Die Demo von Fairlight und CNCD belegte auf der The Gathering 2011 nur den zweiten Platz, begeistert aber mit ausgeklügelten Partikeleffekten, realistischer Flüssigkeitssimulation, einem ungewöhnlichen Look in Schwarz/Weiß und perfekter Synchronisation zwischen Effekten und Musik. Insbesondere letztere entpuppt sich als echter Ohrwurm, der dem technisch hochklassigen Stück Programmierkunst seine außergewöhnliche Atmosphäre einverleibt.
In seinem Blog "
Direct to Video
" plaudert der Programmierer von Numb Res, Smash / Fairlight, über die Entstehungsgeschichte seines Werks und warum es so wichtig ist, gleich bei Arbeitsbeginn an einer Demo ein fertiges Musikstück zu haben. Der englischsprachige Artikel geht tief in die Details und gefällt neben dem Einblick in die Technik hinter dieser Demo vor allem auch wegen seiner gefälligen Schreibweise.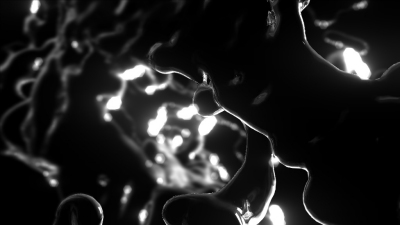 Realistische Flüssigketissimulation, tolle Partikeleffekte und
brillante Musik stecken in Numb Res von CNCD und Fairlight. Ein
ausführliches Making of zur Demo gibt es in diesem Blog.