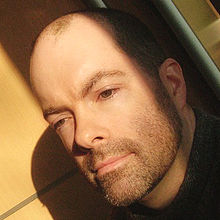 Tim Wright live @ Sunrise 2011!

Tim Wright (alias CoLD SToRAGE) ist einer dieser legendären Spielemusiker, die schon zu Amiga-Zeiten für klangliche Furore sorgten und auch heute noch Musik für moderne Games komponieren. Sein Portfolio umfasst beispielsweise die Musik für Shadow of the Beast II und III, WipEout, Lemmings II, PowerMonger oder Microcosm. Er zeichnet sich auch für einen der besten Piano-Tracks der Amiga-Geschichte verantwortlich, der Titelmusik zum opulenten Shoot 'em Up Agony. Genau dieser Mann wird auf der Demo-Party Sunrise 2011, die vom 09. bis 11. September in Luton, UK, stattfindet, ein Live-Konzert geben. Erst vor kurzem, im August, sorgte er mit seinem ersten Live-Auftritt seit 20 Jahren auf dem Chipfest 6 in Liverpool (Video-Mitschnitt auf YouTube) für Furore. Nun will er es natürlich noch besser machen.

Doch auch sonst wird auf dem britischen Szene-Event reichlich geboten werden. Auch sind Remote-Entries für die zahlreichen Competitions erlaubt. Das heißt, ihr könnt auch von zu Hause aus mitmischen und euren Beitrag einsenden. Außerdem gibt es neben dem Live-Auftritt von Tim Wright noch weitere tolle Konzerte, und zwar mit DJ h0ffman und DeathBoy.


Bildquelle: Wikipedia