Grafikgott "Made" interviewt
Carlos "
Made
" Pardo zählt zu den besten und vielseitigsten Grafikern der letzten 20 Jahre. Ab Mitte der 1990er Jahre machte er sich mit seinen wundervollen Bildern erst in der Commodore Amiga Demoszene, später auch in der PC-Szene, unsterblich. Eine ganze Palette an hochklassigen Demos hat er geprägt, darunter etwa
Shaft 7
oder
State of Mind
von Bomb,
Iso
von Scoopex oder
Sunflower
von Pulse. Viele seiner frühen Bilder sind in der Slideshow
Artcore
zu sehen.
Made
ist immer noch aktiv. Vor einigen Jahren, im Jahr 2010 um es genau zu sagen, tauchte er plötzlich mit dem Bild
Bay of Plenty
wieder auf einer Demoparty auf - und gewann! Seitdem veröffentlicht er immer wieder einmal spektakuläre Bilderpracht wie zuletzt
Animal Reign III
auf der Revision 2014.
Nun hat NoRecess den Gott der digitalen Malerei
interviewt
. NoRecess entstammt der CPC-Demoszene und was viele, inklusive uns, bislang nicht wussten, ist dies bei Made ebenfalls der Fall. Es ist schon erstaunlich wenn man liest, dass Made früher nur mithilfe der Pfeil-, sowie der Leertasten wunderschöne Bilder gezeichnet hat. Was ihn heutzutage in der Demoszene beeindruckt und wie das damals war mit dem "No Copy"-Wahnsinn. Das gesamte Interview findet ihr auf der
Homepage von NoRecess
.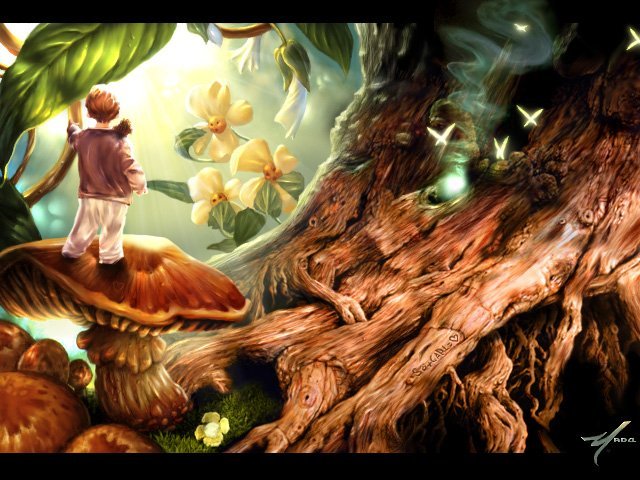 Leo's World - eines von vielen fantastischen Bildern von Made.