7DX Demoparty: Demos & Spiele
An den beiden Weihnachtsfeiertagen fand mit der 7DX Demoparty ein Treffen der türkischen Demoszene statt. In Istanbul wurden einige neue Demos und Spiele veröffentlicht, wobei die Siegerdemo
Patterns of Isolation
von Aesrude den interessantesten Eindruck hinterließ. Im minimalistischen Stil der Demos und Intros von Replay geht es relativ ruhig und entspannt zu. Leider wird die großartige Atmosphäre von Werken wie Fall equals Winter, Very oder Some bookprint and a broken heart nicht erreicht. Einen Blick riskieren kann man allerdings.
Wer es lieber etwas lustiger mag, der sollte einen Blick auf ein Remake der legendären Amiga-Demo Desert Dream werfen. Wer jetzt ein genervtes "Bitte nicht schon wieder" ausstößt, sollte ruhig bleiben. Die mit
Ozdesertdream
betitelte Neuinterpretierung von Zomco glänzt mit hohem Spaßfaktor und der Besonderheit, dass so gut wie alle Szenen mit Papier oder realen Objekten nachgebaut und -gestellt wurden. So fliegt die legendäre Melone oder der Raumgleiter an Schnüren befestigt umher, ein mit Nadeln gespickter Tennisball mutiert zum Spikeball und der Tunnel wird mithilfe einer Feder simuliert. Das ist also echt witziges Puppentheater!
Gleich fünf Neuvorstellungen gab es beim Spielewettbewerb. Bis auf das iPad-Game
GMO
handelte es sich auch hier leider nur um Durchschnittskost. Überraschenderweise erreichte der witzige Titel nur Platz 2. Der Sieger der Competition, das Sniper-Game
Koy korucusu
, krankt leider an altertümlicher 3D-Technik und Moorhuhn-Gameplay, während das Zombie-Actiongame
The Last Soldier
das altbekannte Spielprinzip aus Smash T.V. wieder aufwärmt. Nur dass man eben das in zahlreichen anderen Freeware-Games schon deutlich besser umgesetzt gesehen hat.
Alle auf der 7DX veröffentlichten Spiele und Demos sind auf
Pouet.net
zu finden.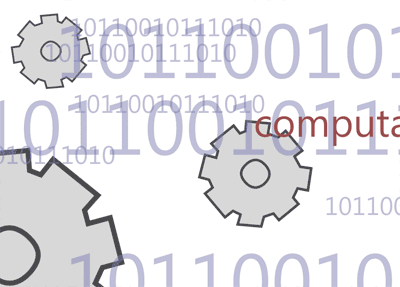 Erinnert vom Stil an Replay, erreicht aber nicht deren Charme:
Patterns of Isolation von Aesrude.