Neue Videos bei Wurstcaptures
Rarefluid war in den letzten Tagen wieder emsig bei der Arbeit, hat Videos von älteren Demos erstellt, damit wir die Schmuckstücke aus vergangenen Tagen auch im Videoplayer, am TV-Gerät, auf dem iPhone oder wo sonst auch immer genießen können. Fünf Neuzugänge kann seine Seite
Wurstcaptures
verzeichnen. Dieses Mal hat er sich einige Klassiker vorgeknöpft, die man schon länger nicht mehr zu Gesicht bekommen hat.
Da wäre zu allererst Do Zen von Komplex zu nennen, das mit seinen vielen Lichtern, den Bändern und der stimmungsvollen Musik immer wieder ein Genuss für die Sinne ist. Only Kings and better heißt hingegen die Kooperation zwischen Fairlight und The Silents, die noch den guten, alten Demo-Style in sich trägt und nur eine Vorstufe zum modernen, ausgefallenen Grafikbombast ist, den Fairlight und Co. heutzutage produzieren. Einige Jahre mehr auf dem Buckel haben die Werke der Demogruppe Doomsday. Speziell Boost ist hierbei ein echter Klassiker, ein Hingucker, der mit vielen verschiedenen Effekten, tollen Grafiken und einem Ohrwurmsoundtrack immer noch von den Sitzen reisst. Stigma und Lotto, ebenfalls von Doomsday kreiert, stehen dem legendären Opa in Nichts nach. Wo muss man nochmal zum Gucken hin? Na klar, zu
Wurstcaptures
!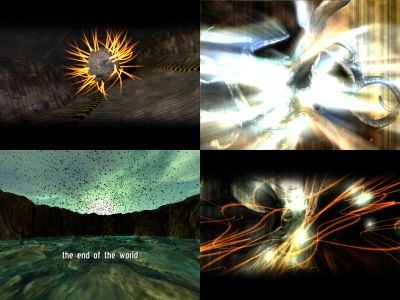 "Only Kings and better" von Fairlight und The Silents ist nur
eine der neuen Demos, die es als Video bei Wurstcaptures gibt.