Sword & Sworcery
Da ist wieder so ein kleines Game, mit ungewöhnlicher Pixel-Optik und innovativem Konzept, dessen visueller Reiz auch gestandene Demoszener fesseln wird! Sword & Sworcery (
Testbericht
) heißt es, ist für iPad und iPhone erhältlich und bewegt 4Players.de Chefredakteur Jörg Luibl zu solchen Jubelarien:
"Was für ein Erlebnis! Dieses kleine Abenteuer erfüllt für knapp vier Stunden genau das, wozu manche große scheinbar nicht mehr fähig sind: Es entführt in eine mysteriöse, unheimlich liebevoll designte Welt, die man nicht auf Anhieb durchschaut... ...mit ihrem markanten Art-, Sound- und Storydesign bauen die Kanadier eine Stimmung auf, die alle Sinne anspricht: Hier schaut und hört man genauer hin, kämpft konzentrierter und löst aufmerksamer Musik- und Umgebungsrätsel. Man genießt selbst im Angesicht des Todes jeden dieser Augenblicke zwischen urigen Pixelwäldern und Balladenklängen... ...Mit diesem digitalen Märchen haben die Superbrothers das iPad als Spieleplattform in eine neue Dimension geführt. Ähnlich faszinierend fühlten sich bisher nur das erste Zelda oder Shadow of the Colossus an. Ich habe jede verdammte Minute genossen."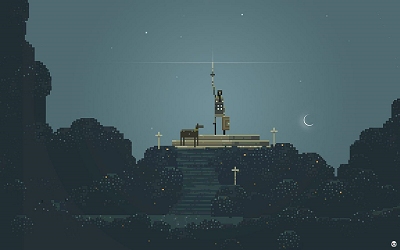 Sword & Sworcery: "Ich habe jede verdammte Minute genossen!"
(Jörg Luibl, Chefredakteur 4Players.de).